Posted by David Calleja on 9th Mar 2019
www.davidcallejatrading.com.au
In this blog I'll be talking a bit about Norma Kett and her artworks particularly one we have for sell on our website "Evening-Buffalo". Unfortunately for someone whom is well known in the arts circle and whos work is quite collectible there is not much info on her. Sadly much of the information about her you can only be found in these books: Germaine, Max. Artists and Galleries of Australia Volumes 1 & 2, Third Edition. Craftsman Press, Sydney, 1990. Page 369. Germaine, Max. A Dictionary of Woman Artists of Australia. Craftsman House, Sydney, 1991. Page 243.
Ok lets start with her. Norma is a Melbourne artist that paints traditional landscapes which she exhibits in Melbourne.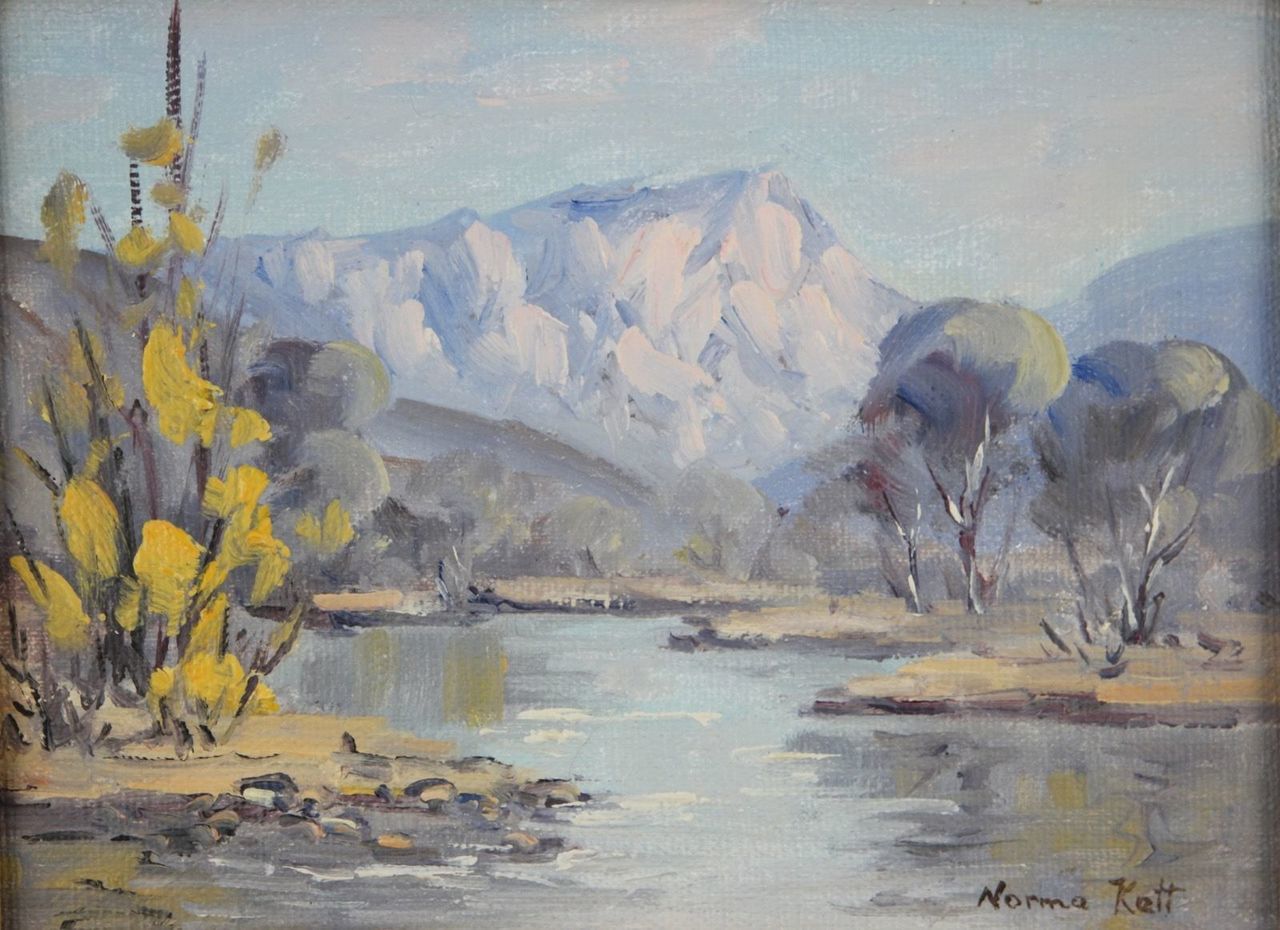 The painting we will be looking at today is this one above titled "Evening-Buffalo". This is one of her smaller artworks
at just 30 x 25cm and that's including the size of the frame. Norma mainly uses earthly and pastel colours to create these beautiful landscapes. You can see in this one the use of earthly browns in the tree, bushes and grass along with the cool pastel blues and pinks shown on the water, mountains and sky. The light blues and pinks give a sense of distance and mass in the mountains and time of day like afternoon or evening in the sky. Norma uses quick loaded brush strokes to create these paintings and when you can piece together a painting in this case a landscape with quick precise brush strokes and make it work like she did, I think it is a sign of a great artist.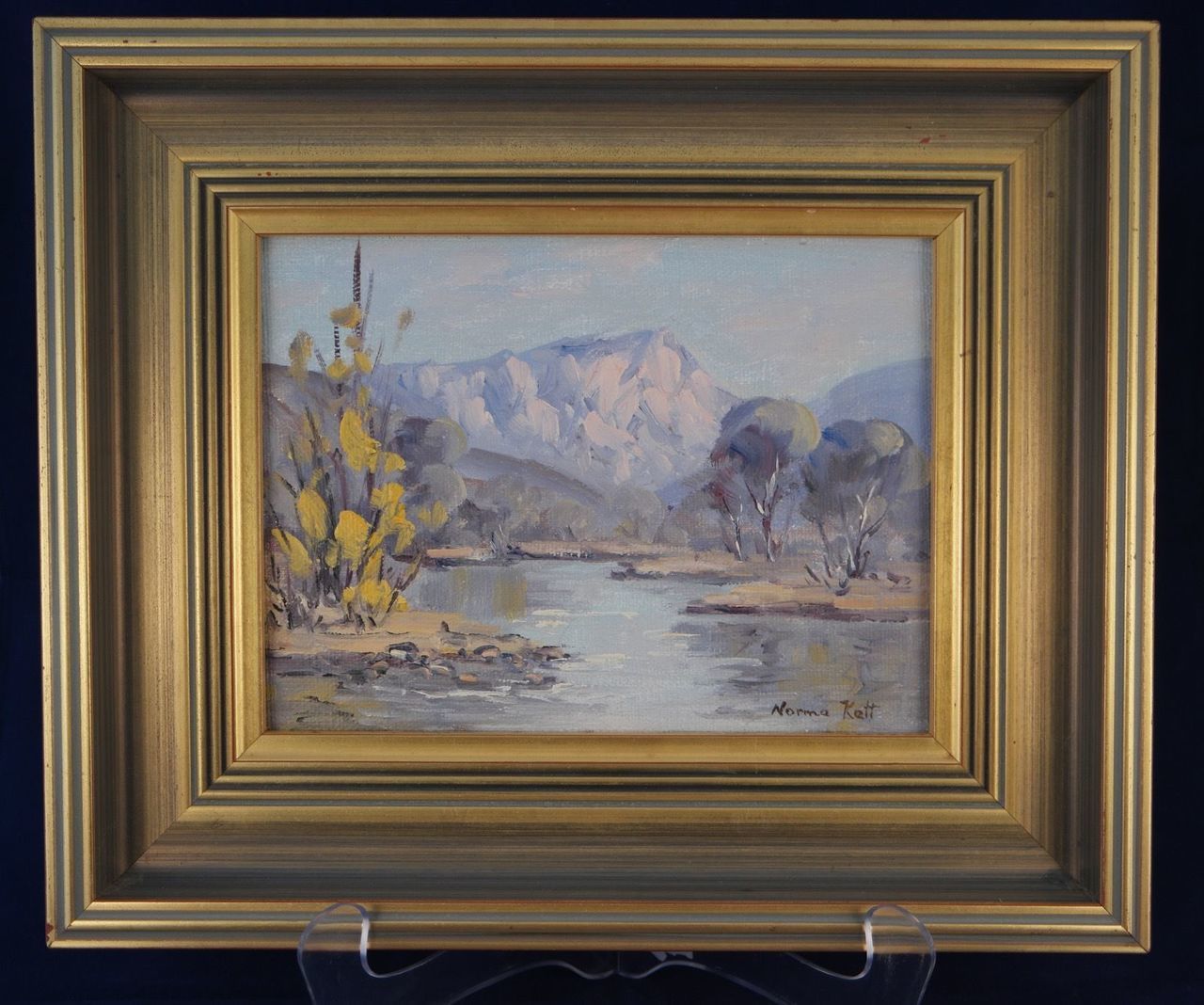 NORMA KETT, beautiful original oil painting of Australian bush landscape

Well that wraps it up this blog for today. Thank you for reading my blog and I hope you will continue to follow my blog and if you have any questions or you wish to ask about any other works or items, you can reach us on the contact us on our website at www.davidcallejatrading.com.au The artwork in-question is $114.99 and is available on our website, eBay and Etsy.
On our website we have FREE SHIPPING within Australia and overseas for purchases over $100,
also don't forget to sign up to receive 10% of your first purchase
or leave FEEDBACK at the bottom of the page. Thank you.